More than thousands of visitors come to Iran annually for health and medical services because of its high quality and affordable prices. Iran is one of the first places in the world to offer health tourism.
Recently, much progress has been made in health tourism in Iran, and more than thousands of foreign patients have traveled to Iranian clinics in the past year.
Iran has become a destination of choice for medical tourists from European countries such as Russia, Ukraine, Germany, England, Netherlands, Romania, Bulgaria, and others, as well as Middle Eastern and Latin American countries.
This article will verify different aspects of health tourism in Iran and getting health tourism services.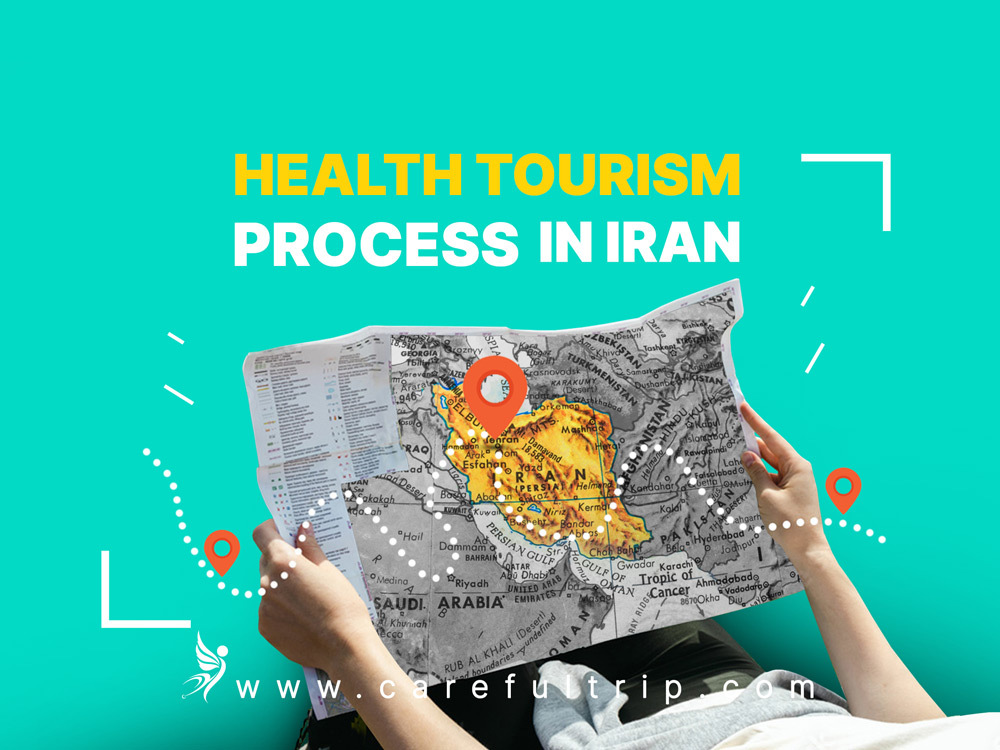 Why is Iran preferred in health tourism?
Most countries that make advanced medical treatments are drawing on patients from abroad. Health tourism in Iran is a unique and noteworthy phenomenon. The prices at the neighborhood medical facilities are highly competitive. The cost of diagnostic evaluation and treatment in this region is significantly less than what one would pay in the United States or Western Europe; however, the substantial standard of care is maintained because of the administrations provided.
Reasons to choose Iranian healthcare services
There are several reasons to choose Iranian clinics and medical services. Some of these reasons are:
Services of world-class quality 
Health tourism in Iran enjoys services of a standard unmatched by anywhere else in the world, thanks to the enormous financial investment made in Iranian medicine over the past few years. Most large private facilities cater to patients from other countries and maintain rigorous standards. They employ the most advanced therapeutic techniques available. Even though Iran is a developing economy, internationally trained professionals choose to remain in Iran and practice their professions, ensuring that the quality of medical treatment is always at its highest possible level. People worldwide travel to Iran for various health-related reasons, including but not limited to hair transplants, illness medicines, dentistry medicines, In Vitro Treatment (IVF), and other health-related procedures.
Affordable prices
On average, medical treatments in Iran can be up to 90 percent less expensive, and 67 percent of people who travel overseas for private emergency center treatment take advantage of this. This provides much insight into how reasonable their therapeutic offers are. Therapeutic medical treatment in Iran is also up to 78 percent cheaper than the same procedure in most European countries. You will have a greater chance of saving money without compromising the quality of the medications you seek.
Short waiting time 
Not Iranian patients are given priority in Iranian clinics, resulting in a shorter waiting time. Instead of waiting nearly a year and a half for specific systems in the UK, you can prepare a strategy in about fourteen days. This is significant time-saving.
Infrastructure 
Iran has been working to develop its tourism business for a considerable amount of time. Because of this, there are many large airports, many pleasant hotels, excellent roads, and helpful vehicle organization.
Hospitality
It is okay if everyone in the street says hello to you and asks you to go to their houses. It's just because Iranian people are so hospitable and love to have guests in their homes. Visitors from other countries are never met with an unfriendly disposition by those living in Iran. They cannot extend a friendly greeting. There is no discrimination, be it ethnic, religious, or other. As a result, visitors are always welcome in Iran.
Strong cultural heritage
In most instances, non-local patients do not remain in the hospital for an extended period. They have much spare time in Iran, during which they plan to unwind, see some sights, and check out local attractions. After finishing their medical treatment, many patients opt to remain in the country to improve their physical health and regain their strength at one of its many resorts while also taking advantage of the chance to learn about its extensive cultural history.
6 steps of the health tourism process in Iran
If you plan to come to Iran to get medical healthcare, proceed with these 6 steps ahead of your trip:
Check out the internet to find the best hospitals and clinics. There are many hospitals with different services. It will help if you consider a particular service available in some clinics.

Search for professional doctors and check their work backgrounds. Read their patients' comments on different websites and decide about your physician.

Write your medical background and prepare all your tests and drugs if you need to show them to your doctor.

Write the expectations of your guide, and remember to tell your tour operator to find a decent guide who is patient and careful.

Search for the hostels and hotels and services they offer. You may need time to rest in a quiet place, and you need special care, so it is essential for you to choose a hotel that is careful of your health situation.

Search for a reliable agency or tour operator who is well-recommended. Quality matters the most. This is about your health. CarefulTrip is an example that you can rely on. 
Iran medical tourism visa
Foreigners who want to visit Iran can do little to get in. But you should find out if your country can get an Iran visa. When you go to Iran, you need to have the following papers with you:
– A passport valid for at least 60 days after the stay.
– You can get a valid visa to Iran from the Iranian Consulate in your home country or with the help of the CarefulTrip agency.
– On the Iran MFA website, you can find what kind of visa your country needs.
– Your medical history.
How to get medical services in Iran?
Health tourism in Iran benefits tourists and the country's economy. Tourists can enjoy the simple process of healthcare through CarefulTrip. To start the process, you only need to do these 3 steps:
Contact CarefulTrip advisors about different packages to start your professional treatment.

Get ready for a trip to Iran and get your visa.

Start the process of healthcare with the help of CarefulTrip experts.
Conclusion
Health tourism in Iran is a trending subject because of high-quality standards and low prices. To start the health tourism process in Iran, you only need to contact a reliable agency, like CarefulTrip, and ask them to start your treatment.