Recently, health tourism in Iran is becoming a fast-growing field, and many international medical tourists have taken advantage of its benefits. The rising popularity of pursuing treatment abroad can be attributed to several factors, including affordable costs of healthcare, short wait lists, high-quality services, and high success rates in the destination country. In the United Kingdom, escaping long waiting lists is the primary motive for traveling abroad to receive medical services. In the United States, the primary reason is to take advantage of lower prices in other countries.
Thousands of medical treatment seekers have recently come to Iran for medical and cosmetic treatments. This article reviews the growth rate and changes in Iran's health tourism industry in 2022.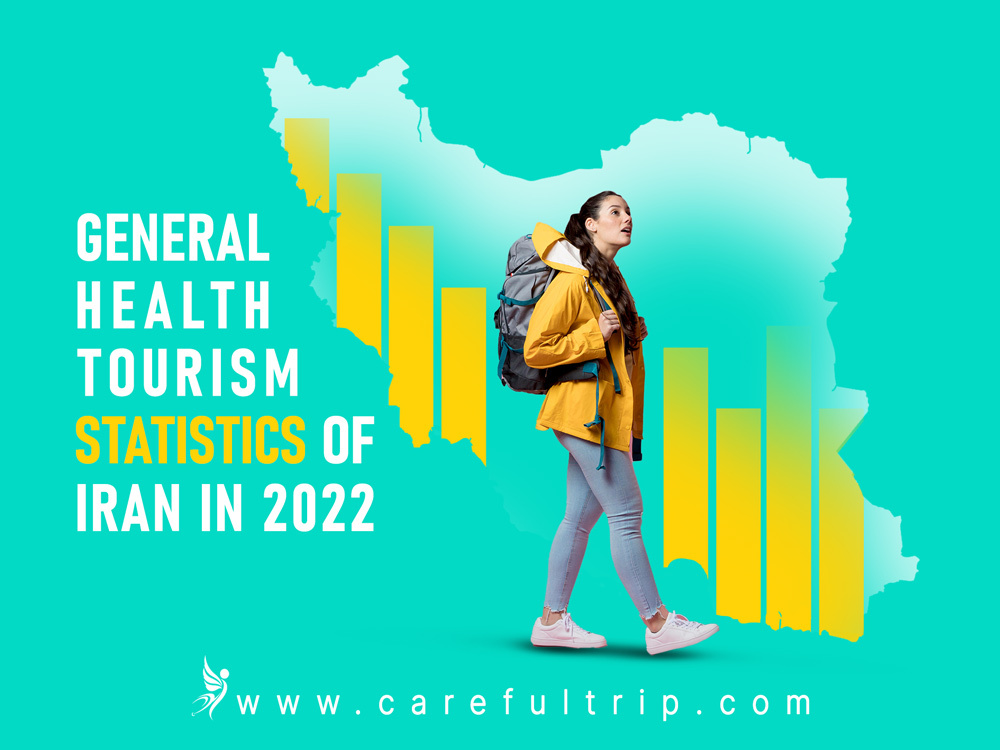 Before 2022
Based on the statistics, Iran was listed as the 10th top nation in terms of the value in medical tourism by IMT (Medical Tourism Index) in 2018.
| | |
| --- | --- |
| Top Destinations for Medical Treatments | Revenue ($) |
| USA | 3,500 |
| South Korea | 655 |
| Turkey | 600 |
| Thailand | 600 |
| Germany | 575 |
| India | 450 |
| UK | 350 |
| Malaysia | 350 |
| Mexico | 350 |
| Iran | 315 |
In 1967-1977 Iran was regarded as the top destination among Middle East countries. By 2021, about 550,000 international patients visited Iran, leading to 2,750,000 dollars in revenue and 392,857 job opportunities. Iran's share of health tourism was predicted to increase by 20% each year and bring 400 to 500 million dollars of revenue.
In 2019, Iran was the departure point for 13,232 medical journeys, and hospitals treated over 300,000 inpatients and 70,000 outpatients who were not Iranian citizens. According to statistics, 125,000 medical tourists visited Iran in 2020.
After 2022
Health tourism in Iran is a significant matter that affects the development pace and economic dynamism. Iran provides various treatments via modern hospitals and state-of-the-art facilities at affordable pricing.
Some of the most important statistics of health tourism in Iran in 2022 are:
– According to UNESCO, Iran is ranked the fourth medical destination in the Middle East, and one of the most reliable countries in the word.
– Iran's medical tourists are mainly from European, North American, South African, and Middle East countries.
– Patients traveling to Iran for medical care mainly ask for services in obstetrics, gynecology, ophthalmology, orthopedics, cardiology, and plastic surgery.
What is the future of health tourism in Iran?
Traveling to another country seeking medical treatment is called health tourism or medical travel. A significant number of patients around the world participate in medical tourism because of the unavailability of treatments, high prices, and long waiting lists in their own countries. Approximately 14 million individuals in the world seek medical treatments abroad.
CarefulTrip, as a provider of medical services in Iran, believes that with the progress of Iranian professionals in medical fields, short waiting lists, and high-quality services, these statistics will grow in the following years. We also hope that not only middle east countries but also European and American patients become a fan of Iranian healthcare services.
Conclusion
In this article, we've discussed Iran's health tourism statistics in 2022 and before that. Many experts believe that health tourism in Iran will face a 20% growth in the following years. CarefulTrip consultants can help patients choose the best service with the highest quality to treat their disease in Iran.