India is one of the popular destinations for tourists who seek IVF treatment. In comparison with the US, getting IVF in India is mostly known for its low costs.
Due to the high incidence of infertility in India, which affects around 10–15% of married couples, roughly 27.5 million married couples look for treatment for their condition. Add up the number of tourists who want to get IVF treatment in India to these statistics.
You have to know more about IVF in India to choose your destination with open eyes. In this article, we are going to talk about the costs of IVF in India, a comparison between IVF in India and other popular countries, and the reasonability for getting IVF in India.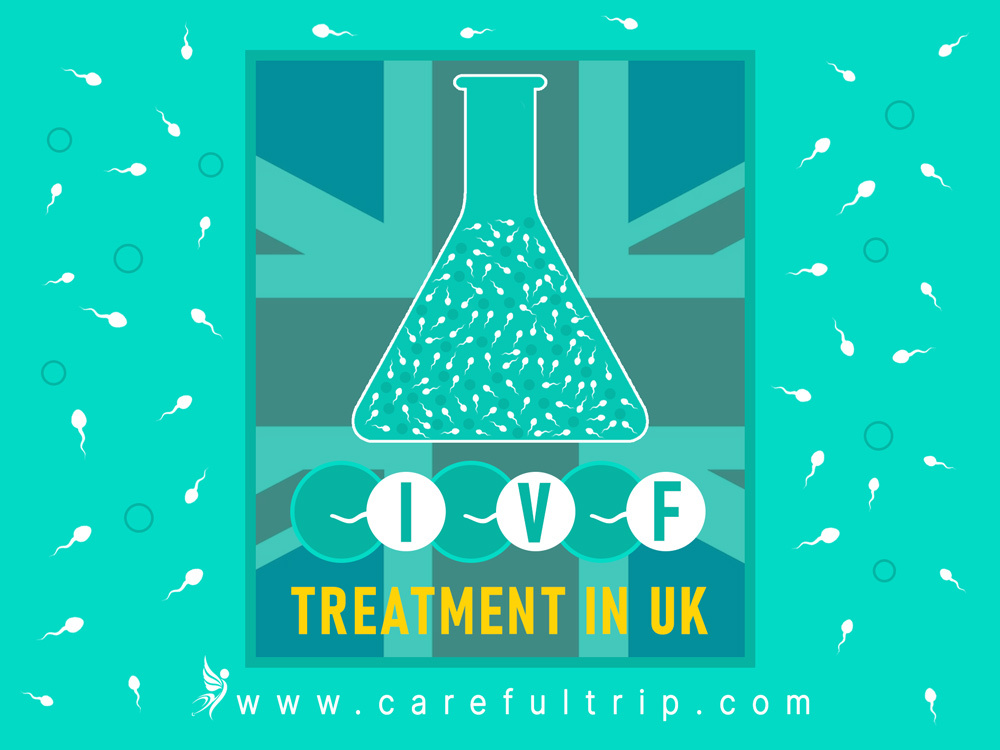 Reasons to choose India for IVF
Given its reduced costs and relatively high success rates, India is becoming an increasingly attractive destination for IVF procedures.
In addition, India is home to some of the most innovative fertility clinics in the world. These clinics are staffed by infertility experts who are highly trained and have years of expertise in the field, and they are stocked with the most recent medical equipment and treatment options. The nation is home to several fertility clinics that provide a complete range of services and treatments. Several of these clinics also provide individualized treatment plans at affordable costs.
Further, India is well-known for its kind hospitality, and many married couples report that receiving IVF treatment in India was a positive experience for them.
What is the success rate of IVF in India?
The success rate of IVF treatment in India varies based on several variables, including the age of the woman seeking treatment, the reason for infertility, the clinic's level of expertise and reputation, and so on.
The success rate of IVF in India is around 30-40% which translates to approximately 40% for women under the age of 35. The success rate reduces to around 30 percent for women who are between the ages of 35 and 40. Women over the age of 40 have a success rate that is around 15% lower than younger women. The IVF method has a significant impact on the likelihood of a successful pregnancy. For instance, the success rate of IVF using donor eggs is often greater than the success rate of utilizing a woman's own eggs.
Since the success rates of different clinics might differ, it is crucial to do research and choose a clinic that has a solid reputation and a proven track record of success.
Cost of IVF in India
Based on several online sources, the cost of IVF in India differs widely from city to city, with an average between $2,500-3,000 for the most basic IVF package. The latter does not include monitoring, medications, ICSI, FETs, genetic testing, or any other add-on services.
When other costs, such as those for drugs and procedures like ICSI and FETs, are included, the total cost might be closer to 60,000,000 to 80,000,000 Rs (about $7,867 to $10,400). Although, this does not include the cost of transportation or the fees associated with the hotel.
IVF in India VS other countries
When it comes to making a decision, comparing countries helps the patients to choose a reliable clinic for getting IVF treatment.
In the table below, we compare IVF in India, the US, Iran, France and the UK from the costs, waiting list, quality of services and success rate point of view.
| | | | | | |
| --- | --- | --- | --- | --- | --- |
| | India | US | UK | Iran | France |
| Cost of the IVF | 7800$ minimum | 15000$ minimum | 13000 $ minimum | 2500$ minimum | 15000$ minimum |
| Cost of travel | 5000$ minimum | 10000$ minimum | 8000$ minimum | 2000$ minimum | 8000$ minimum |
| Waiting time | No waiting time | Over 1 month | Over 3 months | No waiting time | Over 1 month |
| IVF success rate in >35 | 30-40% | 60-65% | 25-32% | 40-50% | 30-40% |
Is it reasonable to get IVF in India?
Based on the healthcare ranking of the countries, India is ranked 101 in 2023.
Dr. Duru Shah, the Scientific Director of Gynaecworld and the Gynaecworld Assisted Fertility Center, believes that India has a shortage of highly trained IVF doctors and embryologists, and only around 3–4% of gynecologists provide assisted reproductive technology (ART) treatments. Therefore, there is an immediate need to fill this void and cultivate skills and experience in the younger generation in order to communicate with a greater number of couples who need this treatment.
Maybe it is a good idea for Indian citizens to get IVF in their hometown, but when looking deeper into the statistics and numbers, India is not the first place to think of as a treatment hub.
Where is the best alternative for India to get IVF treatment?
Look at the table above again. Write your priorities, and then decide between the different options you have. Iran is one of the most reasonable places to get your treatment not only because of its low cost of IVF but also because it is among the top ten countries of the Middle East for its high level of medical tourism.
If you hesitate to choose the best quality of services, it's enough to be in contact with CarefulTrip experts and to get detailed information about your procedures. We believe every human deserves the best health services with the lowest pieces, so we guide you toward what you deserve.
Conclusion
If you are considering India as a place to get your IVF treatment, it's better to read this article because we've talked about and checked all the aspects of getting IVF in India with statistics and trusted sources. As a reliable alternative, we've suggested Iran because of its high quality of services, high success rate and low-cost rate of services.