Cosmetic surgery is a life-changing procedure that can provide you with a new sense of life. If you decide to undergo a cosmetic process, consider some essential tips. Your surgeon should have the proper training and skills to safely complete the procedure and leave you with a great experience. Choosing the right cosmetic surgeon is a complex process. You may lose your goals if you pay attention to some factors, such as essential certifications and the level of experience your surgeon has.
Read the following article if you want to have a great experience during and after performing cosmetic procedures.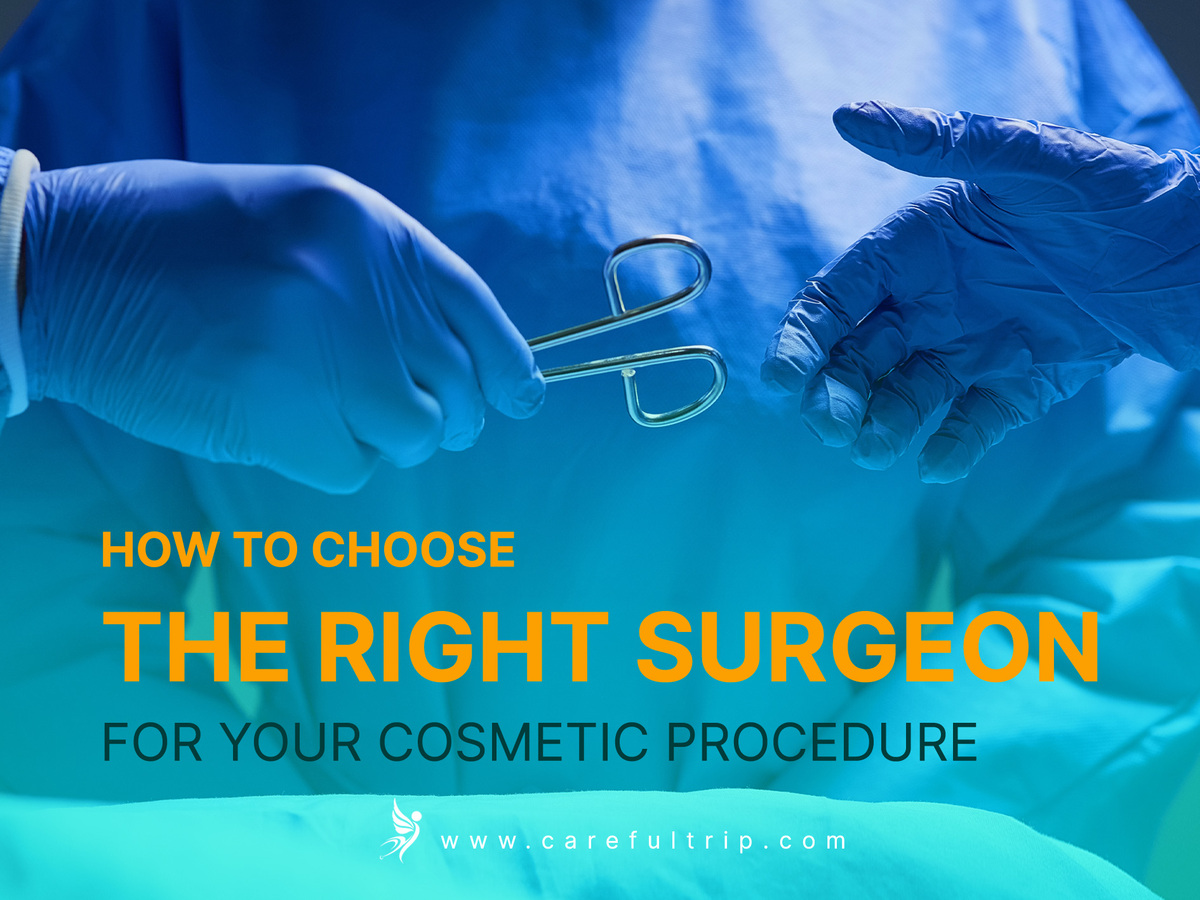 Book a Consultation
You can book a time with the surgeons who will do the procedure to get good insight and learn about the process. You can ask them all the questions you have in mind and receive detailed answers.
If you're in a hurry to perform the cosmetic procedure, you may have to cross some surgeons off because of the long waiting list.
Also, you can ask them about cosmetic procedures and the necessary steps you need to take for the best result. Here is some important information you need to get by speaking to your surgeon:
How many times have you performed this type of surgery?

What are the benefits?

What are the risks related to this process?

Where will the surgery take place?

What board certifications do you hold?

Is your facility accredited?

Who will perform the surgery, and what are their qualifications?
Testimonials and Reviews
You need to pay attention to testimonials and reviews during your research, as these reviews can provide reliable information about their experience. Nowadays, there is a straightforward way to read patients' thoughts, and this is done by exploring their websites.
Essential Tips Before Choosing a Cosmetic Surgeon
Please remember that only registered and certified doctors can perform cosmetic surgery, and they should prove that regulatory bodies accredit them. Apart from this, there are some other factors you need to consider before choosing a surgeon for your cosmetic procedure that we will explain in the following sections.
Finding a Certified Surgeon
Any surgeon on your shortlist should be board-certified by regulatory bodies. This is a top priority when choosing the right surgeon. The cosmetic procedure can be complex, and selecting a certified specialist can guarantee you will achieve the best results. Before you schedule a consultation, check if the surgeon has the proper credentials and certifications. Having the necessary certificates means they have undergone a strict board certification process by the regulatory bodies, and these certifications signal you can trust that cosmetic procedure.
Checking the Surgeon's Experience
Remember that each area of cosmetic surgery requires different procedures, and there are specific skill sets for each of them. Many cosmetic surgeons have subspecialties within a particular field, which shows they have professional experience in providing their patients with reliable services. In most cases, checking these essential things is easy since you only need to explore their websites to study their level of experience and the approach they offer. Professional cosmetic surgery requires the provider to be able to customize the treatment to a specific situation or need. As a result, having enough experience and a high level of proficiency show they can provide you with customized solutions.
Checking Out the Facility
Before you decide to undergo surgery, you must ensure that your surgeon's procedure will be performed in an accredited facility. This could be a room in a hospital or a private surgery suite. Certified facilities and surgery rooms are equipped with the latest technologies, and these locations are moderated by qualified, trained, and experienced support staff. Note that there are some must-have standards and regulations for a facility to receive accreditation regarding staff, sanitation, and equipment. As an essential feature of accredited operating facilities, these locations include critical life support systems to employ when something goes wrong.
Finding a Trusted Surgeon
Finding the right surgeon is essential, and you must spend much time choosing a trustworthy one. It's much like finding a family doctor or personal trainer, which may take a few days. Finding a trusted surgeon means you will be comfortable with your surgeon and surgical staff, which creates a great experience and peace of mind. Ask yourself, "Would I feel comfortable talking to this surgeon and asking him any questions I might have before and after the operation?"
Looking for Honesty
The best plastic surgeon gives you honesty, and a direct surgical staff provides complete and straightforward recommendations. It would help if you had realistic guidance and information on this process to understand the situation entirely.
Final Thoughts
Understanding how to find a good surgeon for your cosmetic procedure is the first step toward achieving your aesthetic goals. The main point is to choose a safe, experienced, and board-certified plastic surgeon who offers you a customized and trustworthy solution. If you want to find the best and most effective way to proceed with your cosmetic procedure, you can trust CarefulTrip specialists. Feel free to contact our experts, who are ready to provide complete recommendations to choose the best cosmetic surgeon.